Refugium
Alois
from 219€ | 100m²
Sunny location on a slope
Authentic heat stove
Quaint parlor atmosphere
Fully-equipped kitchen
Private terrace
Two separate bedrooms
Recessed balcony
Two Bathrooms
Satellite TV
W-Lan
Underfloor heating system
Class A energy-efficient building
For a more-exclusive vacation "down on the farm"
This chalet in South Tyrol has many special features, farm-fresh products, guided tours of the farmstead, livestock, a parking space at the main building, swimming pool, and sauna. High above charming Schenna / Scena, nestled in the mountains of South Tyrol.
Furnishings and features
Cheerfully-lit rooms – sunny because they enjoy a good location on the slope – with rustic atmosphere on two levels
Spacious living area
Kitchen with large work surface, fully equipped with high-quality appliances including a ceramic stove-top, automatic dishwasher, refrigerator with freezing compartment, automatic filter-type coffee maker, toaster, electric water heater (for coffee / tea), porcelain, glasses, flatware, and cooking utensils
Dining / cooking area separated visually by a fine old wooden cabinet
Large wooden table and chairs for six persons
Sofa
A large panorama window affording an unobstructed view of fruit orchards and mountains as far as the eye can see
Direct access to the outdoors
Peaceful, spacious, private terrace with lounge recliners, table, and chairs
Two separate bedrooms with larch wood floor
Spacious recessed balcony
Two spacious bathrooms with shower, WC, bidet, and bathtub
A room safe, bed linen, hand towels, dish towels, and bathrobes for adults are also provided. Our chalets feature underfloor heating. The special architectural construction and sophisticated ventilation system mean that energy requirements are very low, and the indoor climate is especially pleasant – We think you'll notice the difference! Both of our chalets have been awarded the "Class A" energy-efficiency rating.
Booking:
Your reservation can be considered binding only after both parties (you and we) have received written confirmation and you have made the advance payment (30% of the total sum due). When making the bank transfer of these funds, please state your name. You can then transfer the remaining sum due either before your stay begins or on-site, upon arrival. We hope that you will understand that, in Italy, cash payments are allowed only up to Euro 2,999.oo. Unfortunately
Payment:
Please pay your bill either in cash, by bank transfer, or by check. We do not accept any credit cards.
Arrival and departure:
On the day of your departure, we request that you vacate your apartment / chalet by 9:00 a.m., at the latest (this is so we can carry out the necessary final cleaning). We will otherwise have to charge you for an extra day. When arriving, your chalet will be ready for you to occupy starting at 3:00 p.m. In the event that you arrive after 6:00 p.m., please notify us of this in advance!
Final cleaning:
Final cleaning is free of charge only if you leave the apartment in a clean and tidy condition (all garbage properly disposed of, floors swept clean, all dishes and crockery cleaned in the automatic dishwasher and then returned to the cupboards and drawers). We will otherwise have to charge you 60€.
Rates
Please note the infromation about final cleaning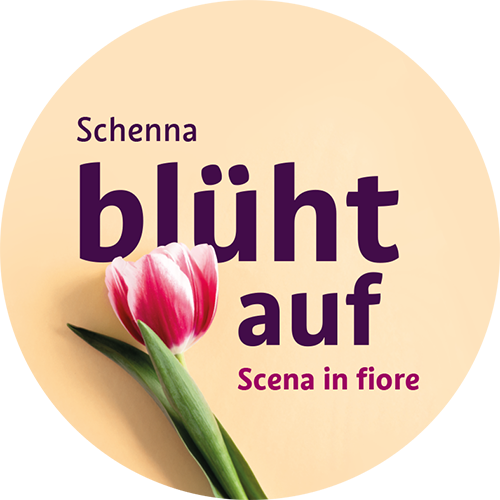 General terms and conditions for the chalets:
The apartment rates are based upon a minimum stay of one week, for two persons, per day. Only outside of the regular vacation seasons, minimum stays of three nights are possible. For shorter stays (between four and seven nights), a surcharge applies. There is a surcharge of Euro 40.oo for each additional person.
Children's discounts:
Before their third birthday, children can stay free of charge.
For children from 3 to 18 years of age, a daily rate of Euro 25.oo applies.
Pets
In consideration of our guests with allergies, no pets are allowed on our premises.
Comfort included!
We want our guests to feel really comfortable during their stay here. That's why we offer just a little bit more than the baseline level of comfort. So that your holiday is something truly special and relaxing.
All-included services